Shazam nu ook op Windows Phone 8: muziek taggen vanaf je Home Screen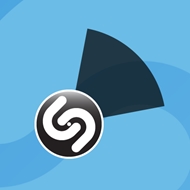 Na de Windows Phone 7 versie voor Shazam, is het nu de beurt aan een Windows Phone 8 variant. Goed nieuws voor WP8 gebruikers, want er zijn een aantal leuke features toegevoegd aan de app. Voor mensen die Shazam niet kennen: je zet de app aan op momenten wanneer er ergens een liedje speelt waarvan je graag de titel wil weten. Shazam luistert naar het nummer, zoekt in haar database en laat je de titel en artiest weten.
Shazam voor Windows Phone 8
In de vernieuwde versie voor Windows Phone 8 zijn als gezegd een paar mooie features toegevoegd. Om het changelog van Shazam er even bij te halen:
Local tags – Shazamers can check out the current tagging activity in their location, updated every 30 minutes, using the interactive mapping feature.  This feature can also be set as a tile on the home screen.
Social sharing – Shazam users can share their finds with friends over Facebook and Twitter
Lyrics – With one touch, fans can see the lyrics to the songs they tagged.
Music reviews and bios – people can get more information about the albums and artists they tag.
Music Links – Now, it's easier than ever for people to buy the songs they like with links to XBox Music and, if they are using a Nokia phone, Nokia Music hubs.
Lock Screen background – Music fans can set their favorite cover art or tag charts as their phone's wallpaper.
Tag from the home screen – When Shazamers pin the tagging button to their home screen, they have faster access to discover, buy and share the media that interests them.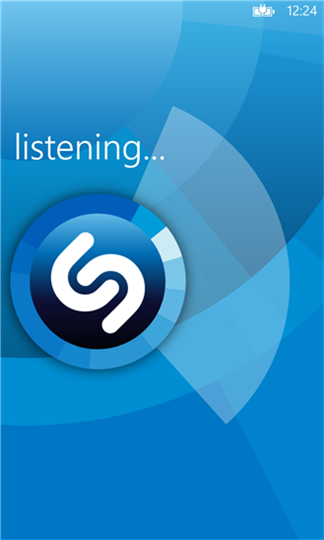 Leukste eigenschap wat ons betreft is de optie om te kunnen taggen vanaf je Home Screen. Zo kun je snel reageren als je ergens een leuk nummer hoort. Ook de optie om songteksten (lyrics) te kunnen bekijken is handig voor de meezingers onder ons.
Download Shazam gratis via de onderstaande link.
Tags: Windows Phone 8, App update, Shazam
Vind ons op Facebook! Reacties op dit nieuwsbericht