Ice Age Village voor Windows Phone 8 gratis te downloaden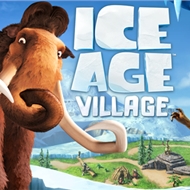 Fans van animatiefilms en sim-games kunnen hun hart ophalen. In de Windows Phone Store kun je vanaf nu gratis de app Ice Age Village downloaden. De app is alleen geschikt voor Windows Phone 8. In Ice Age Village help je de bekende Ice Age characters Manny, Ellie, Diego en Sid om een dorpje voor hun prehistorische vrienden te bouwen.
Zoals bij veel games wordt ook Ice Age Village onder het Xbox label uitgebracht. De app gebruikt ook de Xbox LIVE parental settings en kent een multiplayer mode, waarbij je vrienden van Xbox Live of Facebook kunt laten meespelen in jouw gebouwde dorp.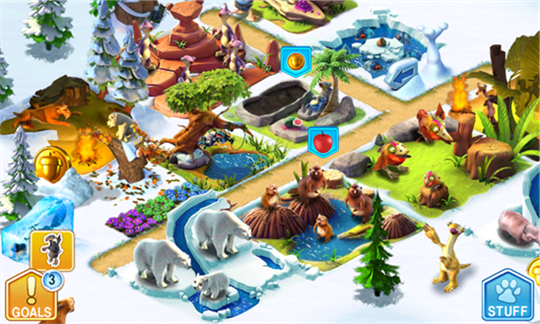 Gameplay en quests
Ice Age Village heeft qua looks en gameplay wel wat weg van (het inmiddels ook prehistorische) Sim City 2000. Tijdens het bouwen van je dorp krijg je te maken met speciale quests, tussenmissies en andere Ice Age uitdagingen. Op de screenshots zien we ook al een aantal minigames, die dus voor de nodige afwisseling moeten gaan zorgen. Ben je fan van Ice Age of Sim City, dan loont het wellicht om het gratis Ice Age Village eens een kans geven.
Tags: Xbox, Windows Phone 8, Ice Age Village, Kids Corner
Ice Age Village
Download de app via de Windows Marketplace:
Klik op de onderstaande link.
Download de app
Vind ons op Facebook! Reacties op dit nieuwsbericht